There were approximately 52 million data breaches during the second quarter of 2022. Therefore, saying that your data can be compromised at any time is not an exaggeration.
So what can you do to make sure you never lose any of your valuable data? For starters, you should keep data in the cloud and always have a backup plan.
Moreover, when you want to ensure you never lose any data, you need to create a NAS backup strategy. And you can do that with ElephantDrive.
File Backup with ElephantDrive
If you chose to use cloud services, one of the best things you can do is enable ElephantDrive on your NAS device. ElephantDrive helps you create your ideal NAS backup strategy by allowing you to backup up your documents, PDF files, photos, and music.
Elephant drive doesn't operate on a block-grain level but instead on a file-grain level. This means that every file and folder is a separate object and most backups are performed by the Backup Job.
The Backup Job itself consists of the following elements:
Included paths. It is required to have at least one included path which will tell the software which data needs to be backed u (and if needed, specific file types).
Excluded paths. While not necessary, the Backup Job might have one or multiple excluded paths. These paths tell the software not to back up certain data.
Schedule. This determines the consistency of the backups. It can be hourly, daily, weekly, monthly, or even continuous.
Versions and Archives. Some objects are "versioned", which means that they have the same file name as well as the same file path. On the other hand, you have "archived" objects which are already backed up and then deleted on the user's local device. You can read up more on versions and archives if you want to know how they're handled.
Here are some of the ways you can back up your files onto your cloud storage.
Automatic backup
Something most businesses opt for when it comes to cloud storage is automatic backups. When you go through the installation process, you can choose to back up all of the data on your computer. From there, you can use ElephantDrive's web user interface to schedule daily, weekly, or monthly updates.
You can also choose between partial and incremental backups, but make sure the storage volume your plan offers can handle the backup files you're uploading to it. And if you opt for both of these methods, you will also have access to previous file versions.
Backing up entire folders
If you want to back up a folder that's stored on your computer as well as all of the files in it, you can do that very easily. Simply find the folder you want to save, right-click it, and you will be presented with a drop-down menu.
In that menu, find an option that says "ElephantDrive". Once you click it, you will see multiple options, and the one you need to click on is "Backup this folder". Click on it and your file will instantly upload onto your cloud storage.
Drag-and-drop backup
All ElephantDrive users have a "Backup" folder located on their local storage device, and you can use that folder to back up your files. Simply locate the files or folders you're looking to backup up, drag and drop them into this folder, and you will start the backup process.
If you do this with a folder that you already backed up by using a different method, you will create a duplicate copy. Try to remember everything that you're keeping on your cloud storage so you could save storage space by not making any duplicates. Human error can always happen, but try to be careful.
There is another drag-and-drop method you can use, which works the same as the first one, but this one utilizes the My ElephantDrive "Everywhere" folder. As soon as you drop something in this folder, your cloud backup system will sync whatever you uploaded to all of your connected devices.
Web user interface backup
Another very simple way you can create data backups is by going to ElephantDrive directly. On the web user interface, you will see an option called "Upload". All you have to do is click on it and choose the files and folders you want to upload to the file server of your cloud storage provider.
ElephantDrive on NAS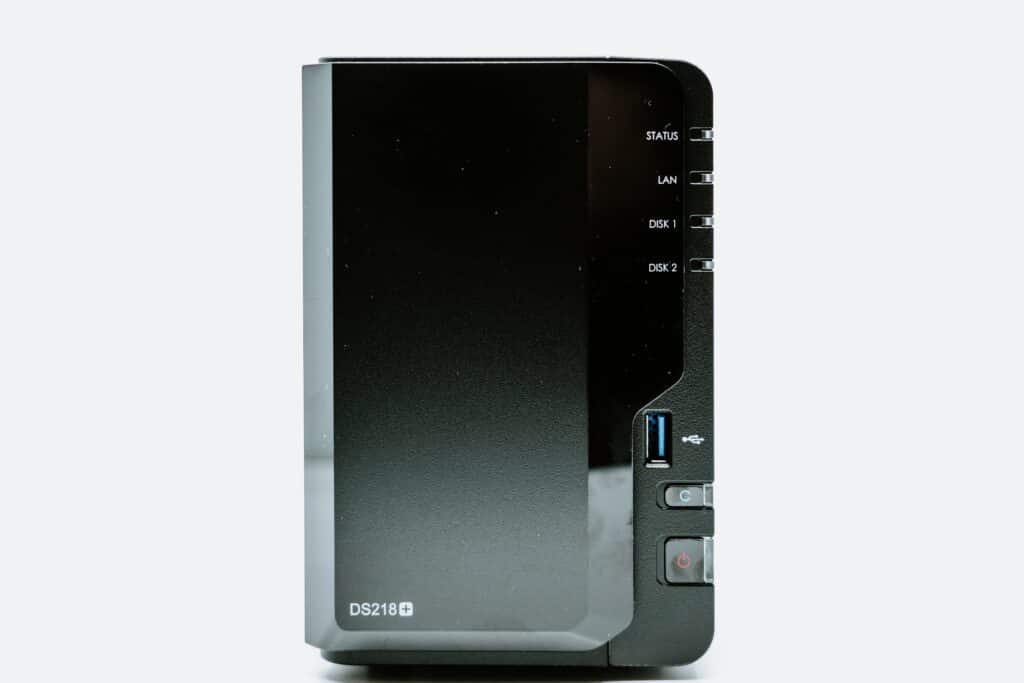 When you use ElephantDrive for your NAS devices, you get a high level of hybrid cloud protection that provide amazing security and apps for Windows, Mac, iOS, Android, and Linux.
You can create a free cloud backup services account or upgrade to one of the three paid plans which include the solo plan, the family plan, and the business plan. As the name suggests, the business plan is best suited for organizations and business users. It comes with 2TB of storage capacity, and it's great for a company-wide and multiple-users strategy.
The creators of ElephantDrive wanted to make a hybrid data world where users would have access to fast and reliable local storage that is paired with elegant and integrated cloud backup. And one of the best ways to get the best of both those worlds is through Network-Attached Storage (NAS) devices.
Our software has a version which runs directly on NAS devices. The software doesn't have a user interface; however, it can be controlled and managed by local and Internet-hosted web pages. In other words, the software communicates with our service for updates and changes.
Using NAS devices provides users with great scalability, reliability, and speed of access. If you want to add an extra layer of protection to your data, this is definitely the way to do so.
ElephantDrive has also come out with a version of their software that runs on NAS devices directly and doesn't have a user interface. Instead, it's completely managed by local and internet-hosted web pages. And when the time comes for any updates or changes, the software communicates them to the service.
If you opt for the ElephantDrive backup solution, you will have access to a wide range of features, such as:
256-bit AES encryption
NAS-supported selection of apps such as business applications, productivity tools, and website support
Automatic file syncing across all devices and to the cloud
Automatic retention of old file versions and organization by date
Simple file sharing and syncing as well as file transfer between connected users
Offsite backups that will be stored in a backup server far from your business location, which will keep your data safe from physical damage that may occur on-site.
Keeping your backup files on external drives and in an off-site location is something you should always prioritize if you want to ensure business continuity.
ElephantDrive NAS Device Integration
One of the most significant benefits of ElephantDrive is that it will work across almost all of your devices. This includes Windows, Mac, and Linux, but also iOS and Android devices. But most importantly of all, it can back that up from network-attached devices and external hard drives.
If you understand why cloud storage is important and how it works, it won't be hard for you to understand the benefits of network-attached storage.
Once you're ready to commit to some of the best storage you've ever had, here is how you can start backing up your NAS device to ElephantDrive:
Go to http://home.elephantdrive.com/welcome/nas/, enter your name and email address, then choose a password.
In the WD My Cloud EX4 interface go to Backups, Cloud Backups, and then ElephantDrive.
From there click "On" to turn on ElephantDrive.
Enter your account login details and log in.
When you complete these steps, you will notice the status icon change from gray to blue, and you're all set and ready to create online backups.
ElephantDrive aims to provide users with a cloud and storage solution that will satisfy all of their needs, and one of those needs is NAS device integration. There are multiple NAS ElephantDrive partners you can find online, all of which come with great features.
We would recommend the following integrations:
Western Digital – My Cloud 2-Bay – My Cloud 4-Bay
Asustor
QNAP
Synology
TerraMaster
And if you have any questions about specific platforms or their integrations, you can find your answers here.
The bottom line
There are a lot of reasons why someone might choose to use network-attached storage. This type of storage is especially useful for businesses since it allows multiple users to retrieve data from one disk capacity.
But no matter how good NAS is, it still isn't perfect and it can't ensure your backup files are always protected. Luckily, that's why you can enable NAS backup and use a cloud storage service.
The best NAS cloud backup strategy is the one you tailored to your business. But since ElephantDrive makes it so easy to upload and back up files and folders to the cloud, you won't even have to struggle.